We developed a custom thermal vaccine packaging solution surrounded with insulation and 50 lbs. of dry ice, which we produce on demand.
We helped vaccine distributors create a kitting solution to make it easier for hospitals and clinicians awaiting vaccine supplies.
3. Cold Transportation Network
Vaccines are shipped via temperature-controlled transport. Dry-ice packaging is replenished at our re-icing stations as needed.
4. Monitoring and Visibility
With UPS® Premier, our Command Center monitors the real-time temperature and location of each box within 2 meters throughout the journey.
5. Early Morning Delivery
We deliver the vaccines to medical facilities the next morning. Safe, viable arrival at -80°C means they are now ready to be used to help save lives.
Optimize your pharma supply chain with innovative and cost-effective solutions that address regulatory requirements and other unique pharmaceutical logistics needs from end to end.
Protect fragile vaccines and other critical biologics with cold and frozen storage paired with a breadth of specialty solutions designed to meet your quality, time, and temperature needs.
Whether it's building and distributing test kits or collecting samples in a clinic or home, we give you a competitive edge by providing transparency across the diagnostics supply chain.
Outsourcing your loaner operations and inventory management can help you get medical devices to operating theaters and patients faster, while creating efficiencies that are good for your bottom line.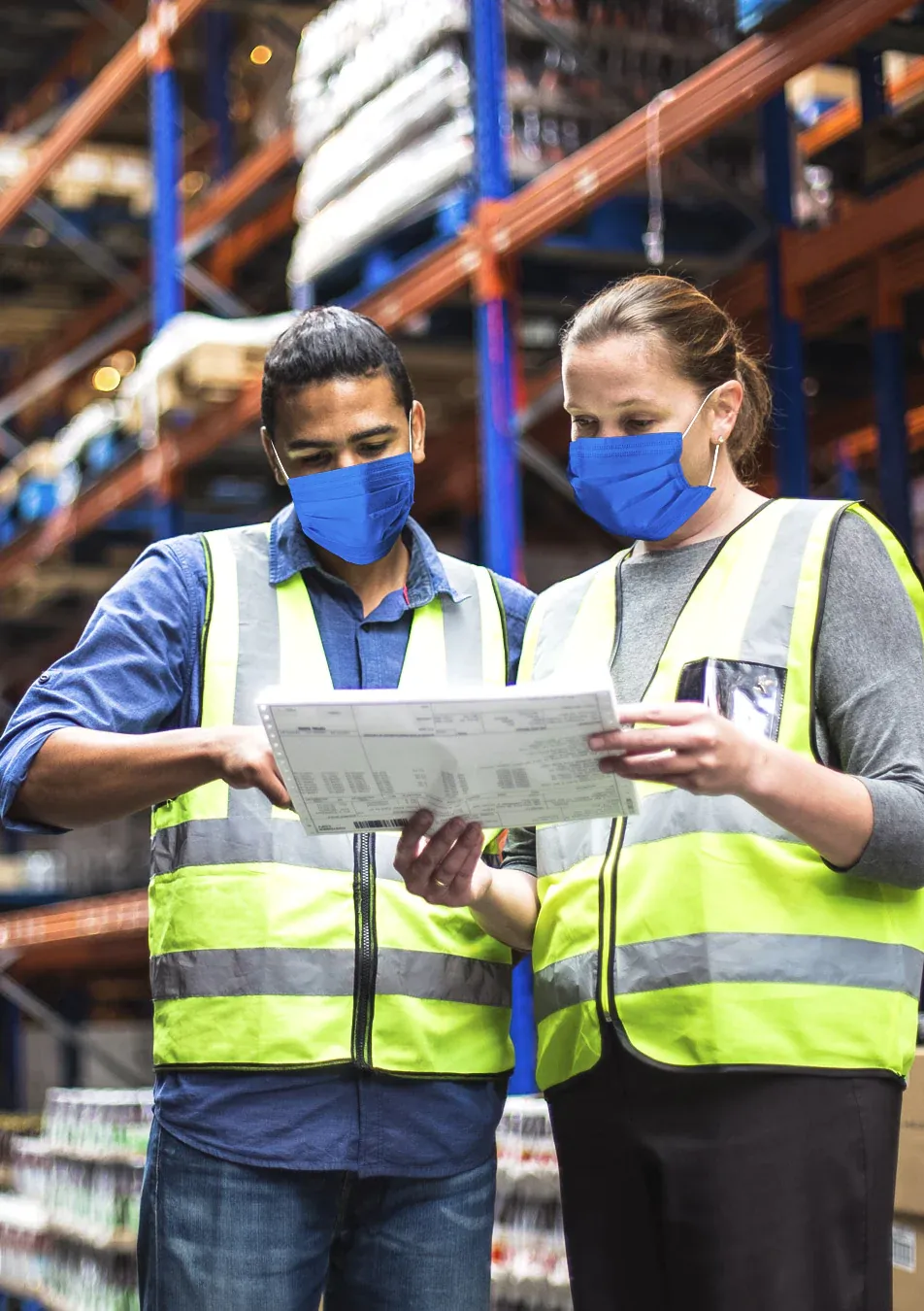 Managing critical healthcare goods, from receiving an order to billing your customer, requires extraordinary attention to detail. Our worldwide healthcare logistics network helps keep everything on track while opening the door to global expansion.
Many areas of medical care are moving out of the doctor's office and into the home. Home Health Solutions that bring more flexibility and convenience to home-based therapies can deliver a better patient experience and help your business thrive.
We help manage your supply chain
 so you can focus on improving lives
UPS Healthcare Leadership
EVP & Chief Legal and Compliance Officer
EVP, Chief Human Resources Officer and Chief Diversity, Equity & Inclusion Officer
EVP & President International, Healthcare and Supply Chain Solutions
VP & Chief Corporate Affairs and Sustainability Officer
EVP & Chief Financial Officer
EVP and Chief Marketing & Customer Experience Officer
President of UPS's global Healthcare and Life Sciences Unit